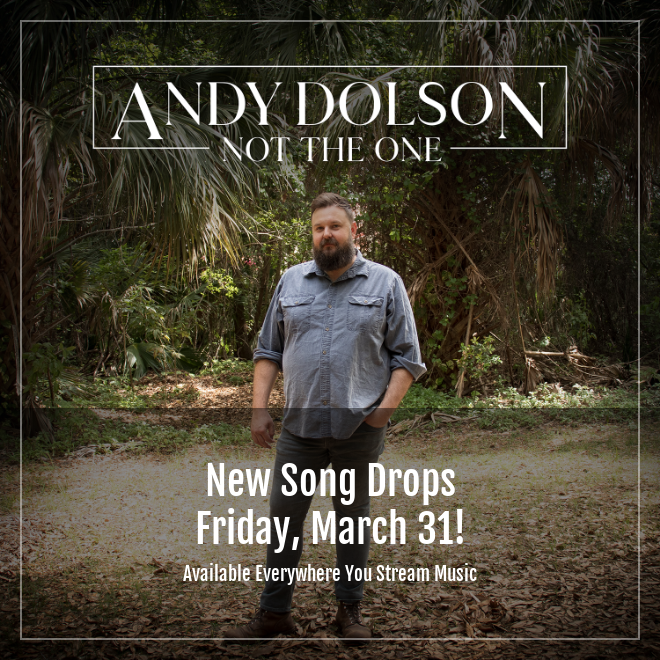 It really has been too long. A lot has changed for me and I'm sure it has for you over the past….has it really been almost ten years? 
If you've been following me on social media then you know I'm in Orlando, FL. This past year, I reconnected with a long-time friend and mentor, Mitch Dane. He produced and recorded my very first EP back 2005 in Nashville, TN. (It's actually a fun story how we reconnected and I'll tell you more about it in my next post.)
Anyways, working with Mitch is really what opened the doors to my music career and ever since then, I've wanted the chance to work with him again.
Fast forward to today, and I'm excited to announce that I'll be releasing a full-length album called "Watch My Tone," produced and recorded by Mitch Dane at Sputnik Sound in Nashville, TN.
The first single, "Not The One," releases this Friday, March 31, on all streaming platforms. If you go to AndyDolson.com/Not-The-One, you can pre-save the song to your Spotify Collection.
Pre-save the song. Tell your friends. Enjoy the music.